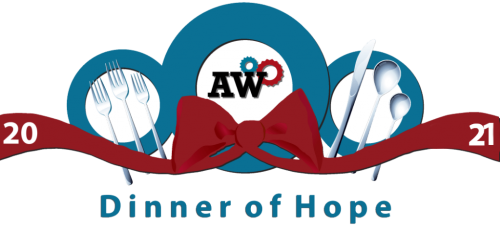 The Dinner of Hope 2021 is now history. We would like to thank all of our sponsors: Diamond – Pentucket Bank, Gold – Fred Simmons, Silver – Enterprise Bank, and Bronze – Katalin Baltimore and NILP (Northeast Independent Living Program); and all those who bought tickets, donated, and purchased ads in our booklet. We would also like to thank Calee Merenda, representing State Senator Diana DiZoglio who could not attend.
Additionally, we thank KBK Sports for once more conducting our silent auction, and the following who donated items toward the auction: Mallory Portraits, the Boston Red Sox, Essex County Ghost Project, and Eva Rajczyk. We also thank Tim Coco for reprising his MC duties, Maria's Family Restaurant for donating the venue, all those who contributed baked goods for our dessert: Lois Auclair, Janet Brodie, Betty Khol, Beverly Patterson, Christle Rogers, and Eva Rajczyk, and our wonderful volunteers: Bonnie Prosper and Tara Maharjan.
View Our Event Gallery & Videos
We would like to send a very special thank you to Congresswoman Lori Trahan, who took time out of her busy schedule in Washington to record a message on our behalf.
View Our Event Gallery & Videos