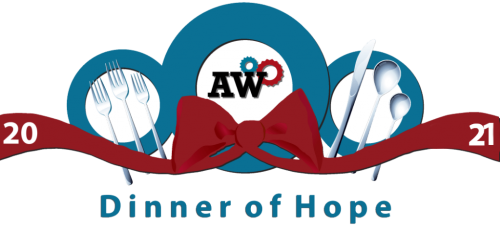 The Dinner of Hope 2021 is now history. We would like to thank all of our sponsors: Diamond – Pentucket Bank, Gold – Fred Simmons, Silver – Enterprise Bank, and Bronze – Katalin Baltimore and NILP (Northeast Independent Living Program); and all those who bought tickets, donated, and purchased ads in our booklet. We would also like to thank Calee Merenda, representing State Senator Diana DiZoglio who could not attend.
Additionally, we thank KBK Sports for once more conducting our silent auction, and the following who donated items toward the auction: Mallory Portraits, the Boston Red Sox, Essex County Ghost Project, and Eva Rajczyk. We also thank Tim Coco for reprising his MC duties, Maria's Family Restaurant for donating the venue, Stephanie Beach for her wonderful comical magic show, Mitchell R. Grosky for taking and sharing his photographs, all those who contributed baked goods for our dessert: Lois Auclair, Janet Brodie, Betty Khol, Beverly Patterson, Christle Rogers, and Eva Rajczyk, and our wonderful volunteers: Bonnie Prosper and Tara Maharjan.
View Our Event Gallery & Videos
We would like to send a very special thank you to Congresswoman Lori Trahan, who took time out of her busy schedule in Washington to record a message on our behalf.
View Our Event Gallery & Videos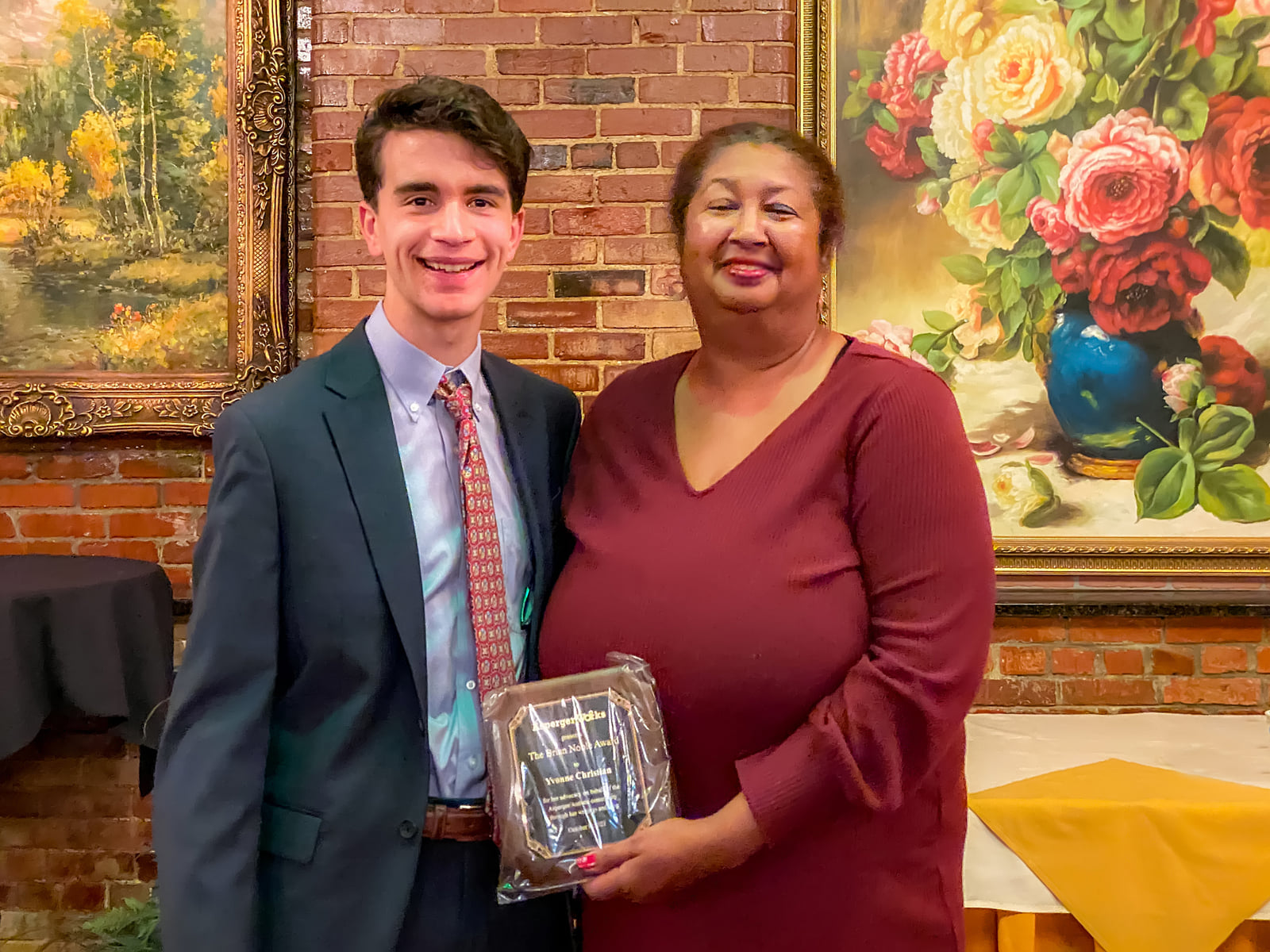 Yvonne Christian receiving award
from Board President, Josiah Morrow
Bryan Noble Award
The Bryan Noble Award was created in the memory of Paul Bryan Noble, who died way too young, but who lived a full life despite his medical problems and other challenges.
This year, we honored Yvonne Christian, blogger, author, artist, and disability rights advocate, who grew up in the suburbs of Maryland where she attended public school and lived as an undiagnosed Aspie. As such she experienced much bullying at the hands of fellow classmates, teachers, and even family members.
In March 2017, Yvonne published her book, The Outside in View of Uncommon Bostonian: What an Autistic Black Woman Sees. Currently, she is planning to write a mystery novel and a memoir.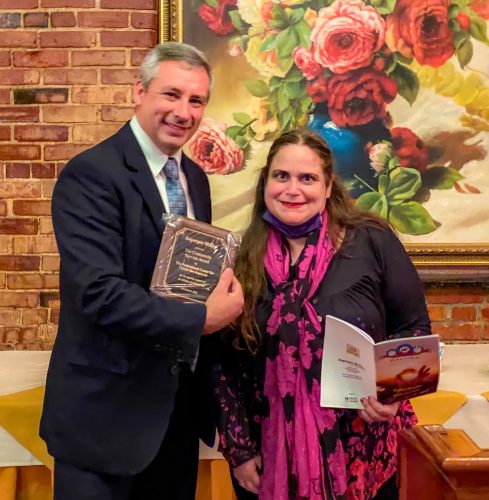 Chris Hunt of TPCCD receiving award
from Volunteer Coordinator, Lisa Rajczyk
Community Service Award
The Community Service Award is given each year to a local organization that provides unwavering support for people with disabilities, including those on the Autism Spectrum.
This year we honored The Professional Center for Child Development for their ongoing support of all children. Their CEO, Chris Hunt accepted the award.
TPCCD is dedicated to providing children, of all abilities, with a solid foundation for life-long learning through their educational programs. With the support from their highly-skilled professionals, children are able to achieve their full potential.
Their Mission is to provide educational and therapeutic services for children of all abilities and their families, working with each child to develop to his or her full potential. They strive to eliminate barriers to growth and development for children with disabilities and families coping with health issues and challenges.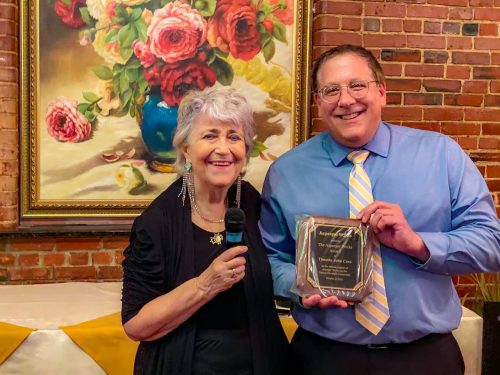 Tim Coco receiving award
from Board Secretary, Eva Rajczyk
Asperger Works Award
The Asperger Works Award is given to a person in recognition for their commitment to individuals and/or nonprofit organizations, like Asperger Works, who try to make life better for all in their communities.
Our honoree this year was Tim Coco, President and General Manager of WHAV. He is being recognized for his long-standing support of Asperger Works and for being the Master of Ceremonies for our dinners.
Coco first entered communications in 1978 as an intern at WHAV AM and FM in Haverhill and within a few months landed a job there in the news department.  He would remain in news throughout the 1980s – serving as City Hall reporter for the then-daily Haverhill Gazette, regional reporter for the Daily News of Newburyport and editor of an environmental trade publication based in Manchester, N.H.
In 2004, coming full circle, Coco acquired the WHAV name and founded Public Media of New England Inc. Today, the non-profit corporation operates 97.9 WHAV FM, the only Haverhill-based news source.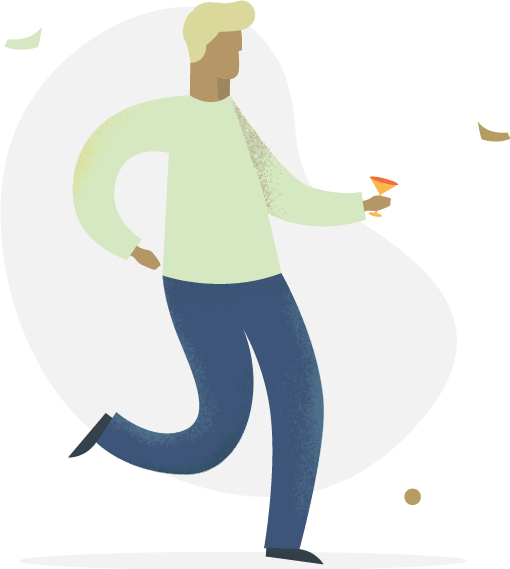 About The Event
This year we celebrated our Ninth Anniversary!
Each year our dinner celebrates the wonderful people who keep our organization viable, those who make major contributions to our local community, and our clients who persevere despite the odds against them.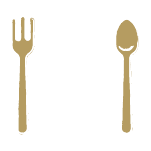 Dinner
Food prepared by the excellent chefs at Maria's!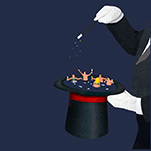 Entertainment
The magic of Stephanie Beach!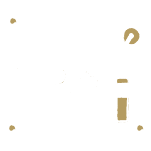 Dancing
Pre-recorded playlist due to due to COVID-19 sidelining two members of Acoustically Speaking!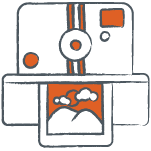 You can't win if you don't come and play!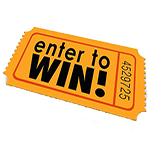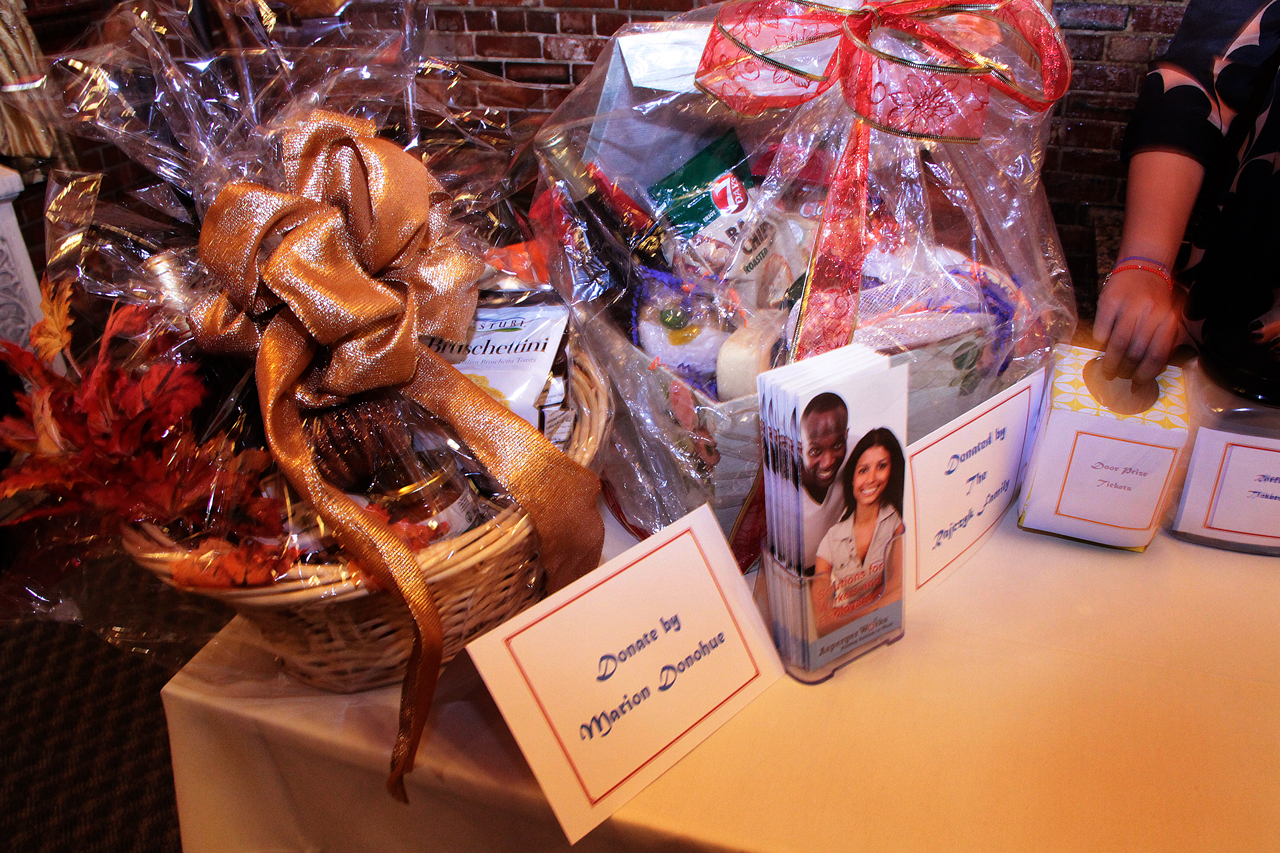 In 2019, People Won
Gift Certificates – up to $100
Gift Baskets – up to $250
Signed Sports memorabilia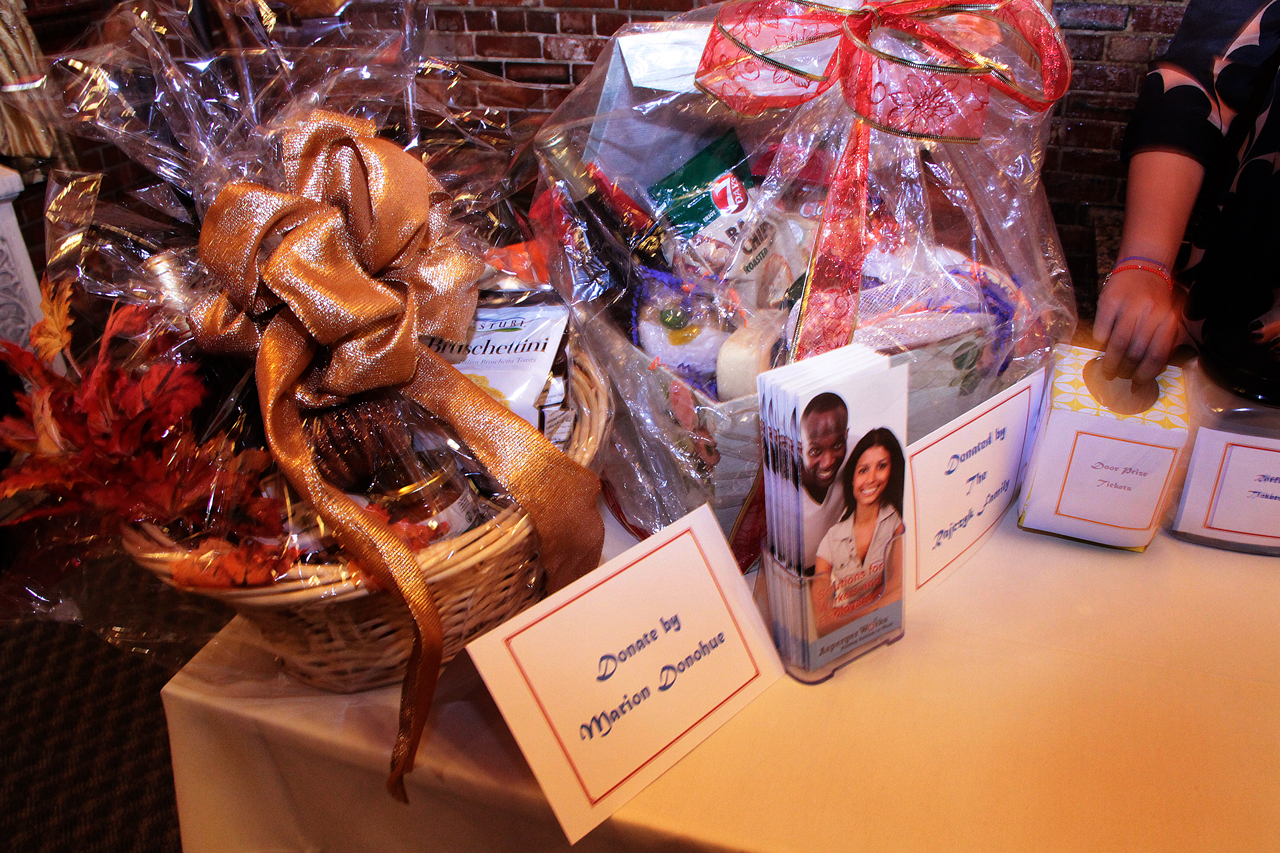 In 2019, People Won
Gift Certificates – up to $100
Gift Baskets – up to $250
Signed Sports memorabilia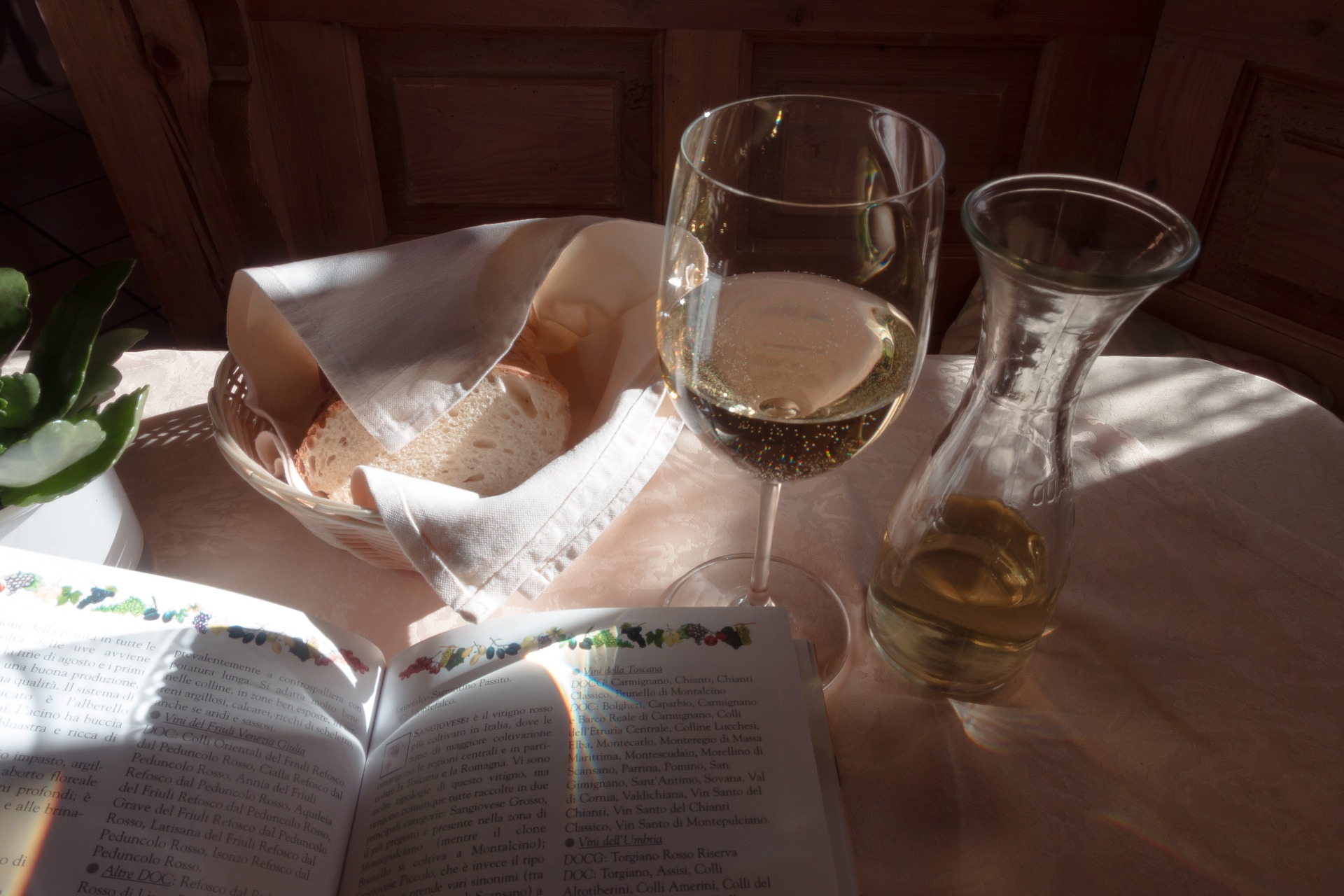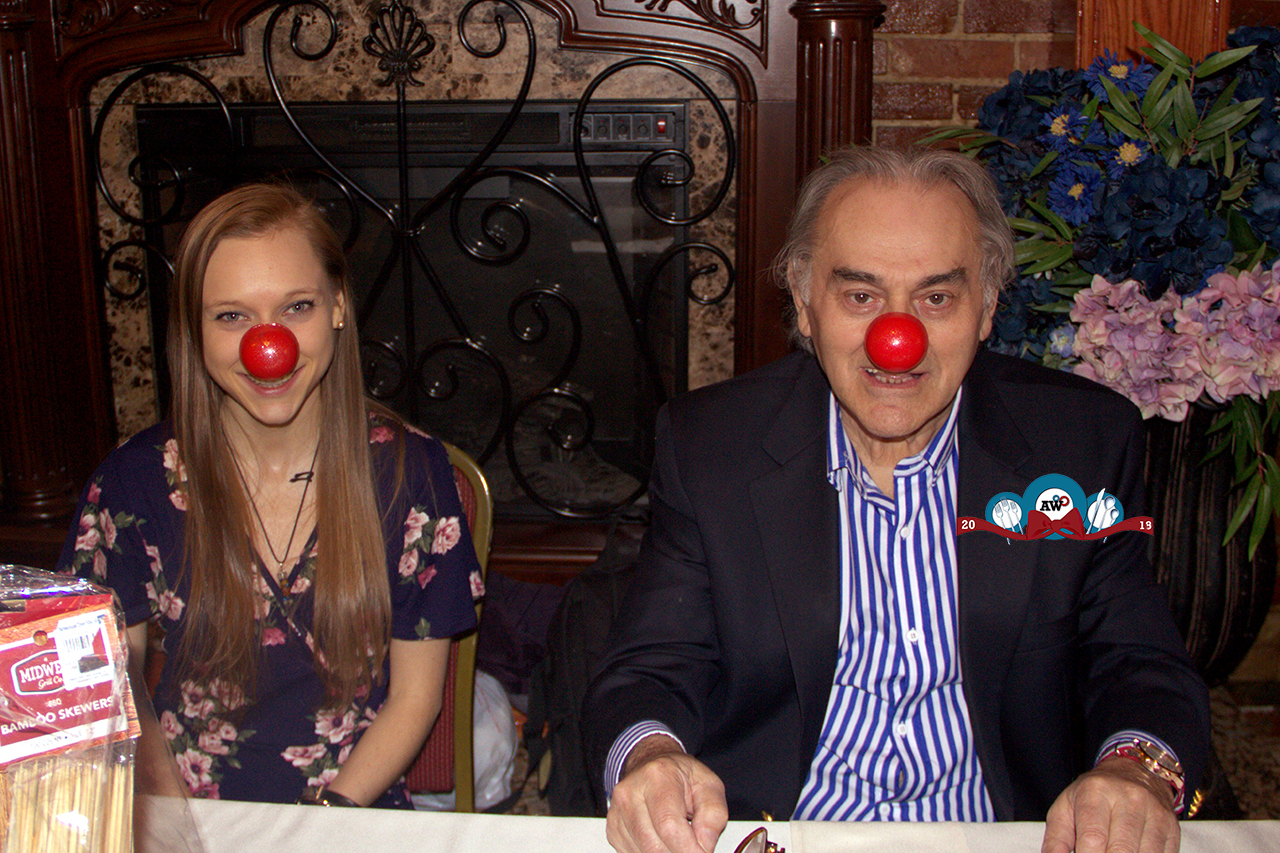 2021 Honorees
Bryan Noble Award                         Yvonne Christian
Asperger Works Award                   Tim Coco
Asperger Works  Community Award                             Professional Center for Child Development